Contact
For all inquiries regarding assignments, licensing images, or fine art prints, use the contact form below or email at:
info@badmoonsaloon.com
---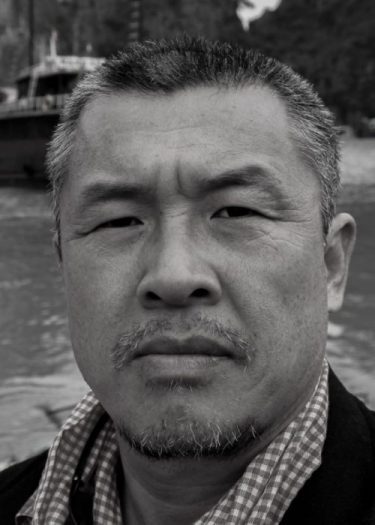 With a BA in Graphic Design, several years of working under the greats of West Coast designers, and full of confidence, I returned home a few years after the San Francisco earthquake of 1989.
Riding the wave of 90's crazy t-shirts boom, my brother and I ventured into a business together. I was the designer, and he was the sales guy. Long story short, that stint did not last long. I eventually moved on to working in advertising and marketing agencies and then freelancing as a graphic designer, art director, and illustrator pursued. For the past ten-plus years, I worked as an architectural photographer in Hawaii.
Currently, based on the island of Oahu, I'm transitioning back — returning to where it all began — to when everything was fresh, unique, and tempting. Self-preservation is what I'm after. I will be searching and learning to see again regardless of how twisted that perspective may be. I don't want to put a label on it. I hate the term artist. I'm not a photographer in the classic sense, nor am I a painter. I am a graphic designer that loves to create images.
Outside of my commissioned works, I love traveling abroad to impromptu and undisclosed locations around the globe. My days of backpacking might be slowing down, but traveling will continue.